window Vertical Blinds in Bangalore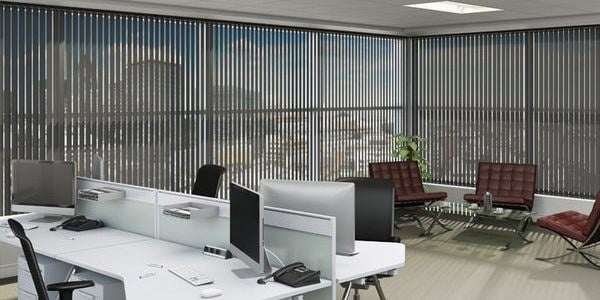 Are you looking to minimize outdoor light into your place? If so, then window vertical blinds are what you have been looking for.
we tell you all about window Vertical Blinds in bangalore – what are they?
what windows are they best for and what are the benefits of choosing Vertical blinds over different blind types.
What are Vertical blinds?
A Vertical blinds is made up of individual louvres or slats that clip on to a sliding track at the top and are joined together by weights and stabilising chains at the foot of the blind. Each slat hangs vertically and the entire blind is operated by a chain (or wand) and a separate cord.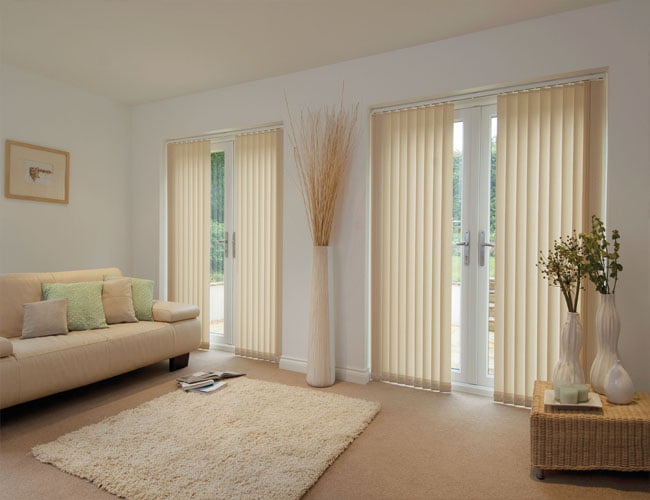 Vertical blinds are available in a range of fabrics, colours and patterns to suit a wide variety of environments and interior styles.
Vertical blinds combine beauty, easy maintenance, and excellent light control with a rich variety of textures, patterns. if you are looking for maximum light control, beautiful design, or a simple yet Good product.
Sonu Home Furnishings offer unprecedented design freedom and have a vital role in determinism and defining the overall look of your office and home Vertical Blinds and practical ,stylish and they offer great control over how much light is filtered into a room. Features . Head rail:42mm*35mm box section of Alumunium alloy to ensure strength rigidity and smooth operation . Spacer: 80mm spacer for perfect closure with fabric overlap oof 20mm components. We are known for the Widow Vertical Blinds in bangalore.
Pricing of Vertical Blinds in Bangalore :
Vertical Blinds price starts from Sqft Rs.45/- to Rs.115/-
Installation chargers per Blinds is Rs.200/-
GST 12%
if your interested in buying vertical blinds for your home to make if beautiful as ever. then Contact us on Mob : 9880747100.
procedure :
our employee will visit your place and show the samples of the product .
After the design is finalized, our employee takes the measurements.
Give an quotation to your requirements.
After order is confirmed, 50% payment should be done in advance.
Within the 3-4 Days the installations will be completed.
About us:
We also deal with Window Blind, Bamboo Blind, Roman Shades Blind, Roller Blind, Vertical Blinds, Blinds, Wooden Blinds, Bangalore Window Blinds, Bengaluru
THANK YOU,