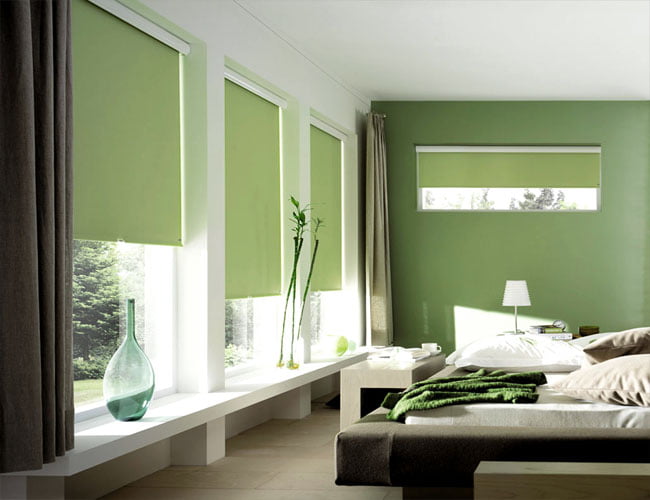 Roller Blinds is one where the blinds material. (generally a stiff material) is rolled onto a roller, which is generally made from Fabric. This roller sits at the top of the window and can be lowered as you wish. You can either lower the roller fully so as to cover the window, or you can lower it partially. Translucent fabrics allow light yet give complete privacy whilst blockout fabrics bring darkness. Screen fabrics allow view yet give privacy and canvas fabrics stop the heat. By walking through your house office you can ascertain what type of blinds suits each office room/window. Sonu Home furnishings provides Roller Blinds in Bangalore.
A Roller blind is a single piece of fabric. which wraps around a casing and fits into the top of your window frame either within or outside of your window recess. The Roller blind is operated by a pull cord attached to the bottom of the blind or by a sidewinding chain mechanism attached to the blind casing. Motorised controls are also available giving you the option to open and close your blinds remotely.
What type of windows are Roller blinds best for?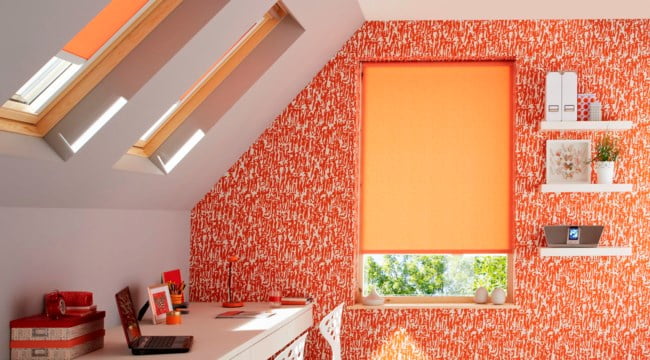 Roller blinds are suitable for most types of windows and doors. If you have a bay window, you can position individual blinds into each frame. they're great for skylights and Velux windows too. They can be made to fit very wide windows and patio doors, but they also look neat and sleek in small spaces.
Why choose Roller blinds?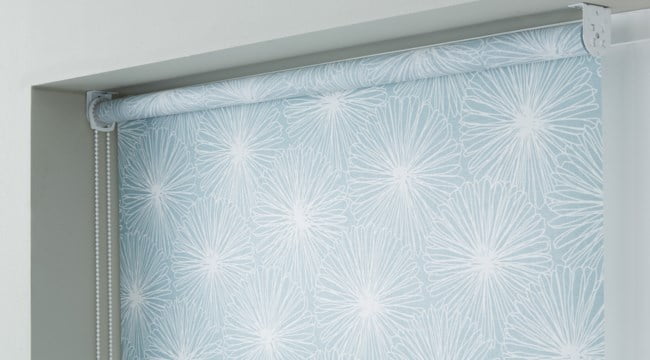 One of the most versatile blind types, Roller blinds come in a range of finishes that make them ideal for use in different environments. Blackout, moisture-resistant and flame retardant options mean that these blinds are supremely practical. But that's just the start. Roller blinds come in a wide range of colours, designs and fabrics, giving you hundreds of gorgeous looks to choose from. In fact, a stylish Roller blind is one of the quickest and simplest ways to really transform a room.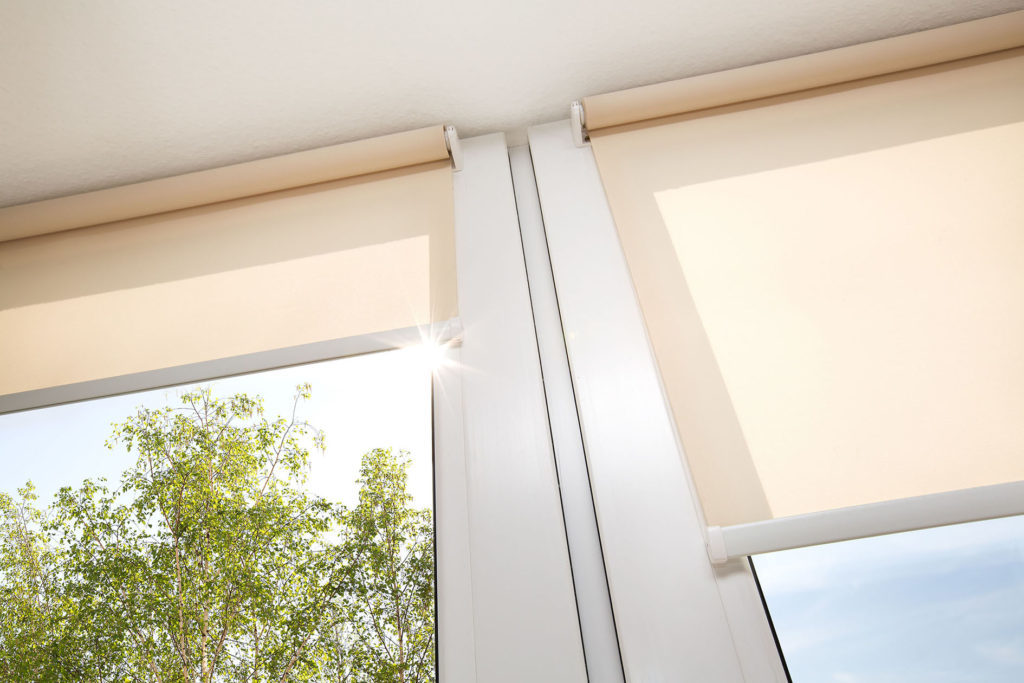 Perfect Fit Roller blinds
Choosing blinds for patio doors, sliding doors and bi-fold doors can be a challenge, especially if they're in regular use. Perfect Fit blinds are an innovative and practical solution that gives you a neat finish that also allows for easy operation of your uPVC doors and windows. Perfect Fit frames clip into place onto your uPVC window and the made-to-measure Roller blind sits within the Perfect Fit frame. There are no cords or chains and no need for drilling into your uPVC window frames.
Motorised Roller blinds
If you're choosing Roller blinds for hard-to-reach windows and skylights, or multiple Roller blinds for a large room or conservatory, you'll be pleased to know that our Roller blinds come with the option of motorised controls. With the touch of a button, you can open and close your Roller blinds quickly and easily, all from the comfort of your armchair.
What Types of Windows are Best Suited For Roller Blinds?
All window types can be paired with roller blinds, including bay windows. In fact, you can use several blinds on bay windows to better control the flow of light into your home. The simplicity of roller blinds and the versatility of their colours mean that every room can be tailored to your specific standards. Thanks to being able to fit these blinds exactly or across a recess, you can further personalise your blinds to your home's requirements.
Benefits of Roller Blinds in bangalore
SONU HOME FURNISHINGS SOLUTIONS
We provide Roller Blinds in Bangalore

Roller Blinds price starts from Sqft Rs.65/- to Rs.115/-
Installation chargers per Blinds is Rs.200/-
GST 12%

if your interested in buying Roller blinds for your home to make if beautiful as ever. then Contact us on Mob : 9880747100.

procedure :

our employee will visit your place and show the samples of the product .
After the design is finalized, our employee takes the measurements.
Give an quotation to your requirements.
After order is confirmed, 50% payment should be done in advance.
Within the 3-4 Days the installations will be completed.

THANK YOU,